close your eyes,
the sun is going down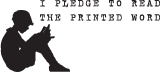 This is an endless war where time is not an issue and waiting will get me nowhere; a place trapping me in my own mind and drowning me in all my fears and dreams, making me hope for a day when I will be safe in the sanctuary that is forever out of reach.
If you sent me an anonymous ask, make sure to check under the tag /anon to see if I replied.
posted 6:16 pm on Saturday, January 12, 2013 with 140 notes
tags »
#i still miss you
#i miss you
#my best friend
#personal
#my edit
#b&w
#black and white
#i miss you a lot
#i need you
#i love you
boycrazyme reblogged this from coralina-brown and added:

but I know you don't miss me.